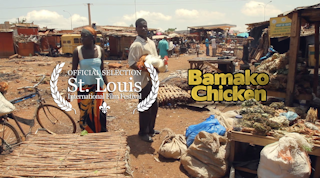 Bamako Chicken
Aba Diko prepares chicken dinner in Bamako, Mali.
Official Selection: St. Louis International Film Festival, Brooklyn Film Festival, Helsinki African Film Festival, Ouarzazate International Film Festival, Ethnografilm

Featured: Aeon, National Geographic Short Film Showcase, Barbican Centre's Eat the Screen
My host brother in Bamako was bummed to spend his summer working instead of playing football. We found a way to turn work into play.

Director: Habib Yazdi
Editor: Ali Mao
Sound: Chris Foster
Color: Company 3
Colorist: Jaime O'Bradovich
DI Producer: Katie Andrews
Assistant Editor: Dan Berk
Titles: Jordan Lister
VFX: Nick Crist, removing dust in post
Photographed in 2010, completed in 2015.